Student Shows Returning to WKUF for the Spring/Summer 2018 Term
Written by Malcolm on March 31, 2018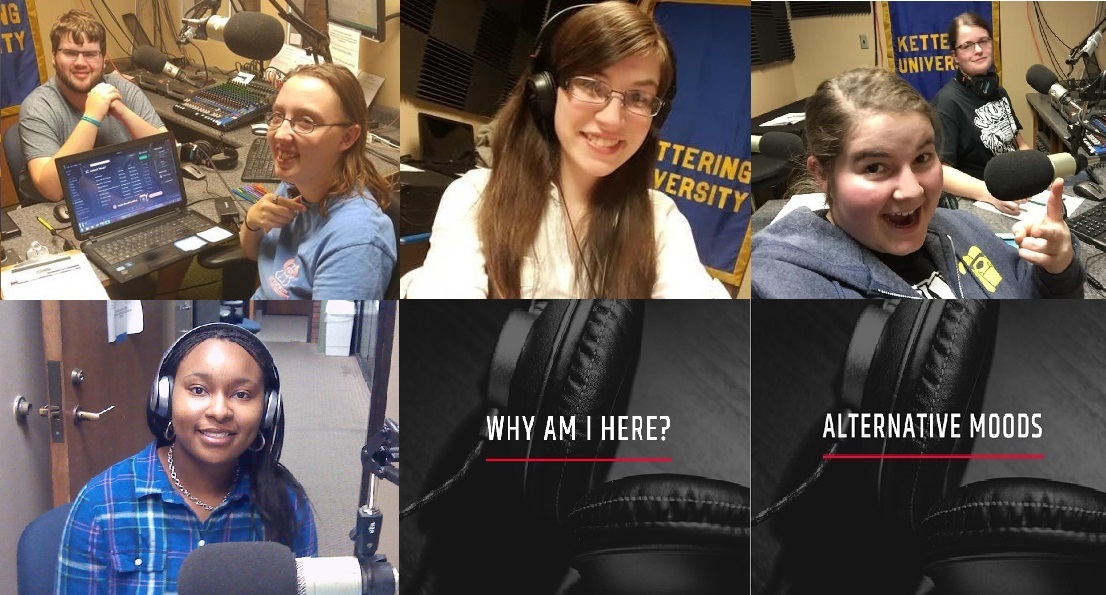 For the spring/summer 2018 term we have some student-hosted shows returning to the WKUF lineup the 1st wk of April, which you'll find listed below. We hope you'll give them a listen!
Tuesday:
Show/time: Shaking Up the Farm, 6 pm-8 pm
Hosts: Southern Belle and That Guy (top left)
Format: Rock (along with some of its sub-genres) and country
Wednesday:
Show/Time:  R.P.M., 2 pm-3 pm
Host:  BWB (top center)
Format:  A wide variety of rock (R), punk (P), and metal (M).
Show/time: Genreless, 5:30 pm-7:30 pm
Hosts: lil_DJ & Em 'n' Em (top right)
Format: Any genre of music their listeners want to hear!  You request it, they play it!
Thursday:
Show/time: Chelsea's Live Line, 6 pm-7 pm
Host: Chelsea, aka "DJ CC" (bottom left)
Format: Hip-hop, R&B and talk
Show/time: Why Am I Here?, 9 pm-11 pm
Hosts: DJ Mox and DJ Cherry (not pictured)
Format: Music from a variety of genres (including pop/rock and Irish metal)
Friday:
Show/time: Alternative Moods, 11:45 am-12:45 pm
Host: The Arctic Fox (not pictured)
Format: Alternative/indie
---
Reader's opinions
---